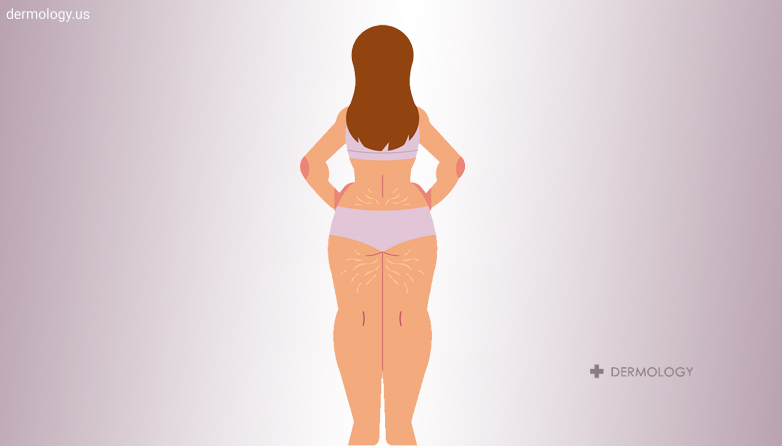 Stretch marks are deep scars in the skin tissue. It occurs when the skin is stretched beyond its limit. Stretch marks appear during or after pregnancy or after a sudden change in your weight. They can appear abdomen, hips, thighs, breasts, and butt. Regular exercise is one of the most effective ways to get rid of stretch marks. By maintaining a healthy diet and exercising regularly can help to prevent stretch marks caused by sudden weight gain or loss. Exercise helps to increase blood circulation and restores the skin's lost elasticity. Strengthening of muscles helps to tighten the loose skin. A half-hour of exercise can help to prevent stretch marks.
Check out the infographic below to know more about how to get rid of stretch marks with the help of exercises:
There are plenty of products that help eliminate stretch marks. Dermology Stretch Mark Cream is the best product for stretch marks. Its natural formula is enriched with natural ingredients that help in fading away from the existing stretch marks and also repairs the damaged skin.