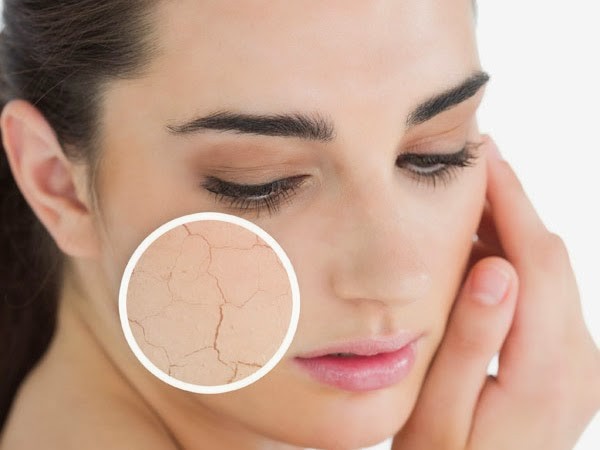 Acne are usually associated with some deeper issues within the body or oily skin but dry skin too can get affected with it. Therefore, treating dry skin afflicted with acne is slightly difficult. This is primarily because of treatments available for acne. A majority of the treatments are made for oily skin and if they are used on the dry skin, it can irritate the skin by making it even more drier. So, what is the way out?
Your acne's are yelling out loud for help. Here's how you can treat dry skin affected with acne:
Clean with a non-foaming product: A cleanser for treating acne on dry skin should not dry up the skin. The best alternative available are non-foaming cleansers. If you wish to use a medicated cleanser, never start using it without consulting a doctor.
Do not turn away from moisturizing: If you think that moisturizing can make things worse, think again. Your skin is dry, you cannot deprive it of a moisturizer. Just be careful, while buying a moisturizer for acne on dry skin. Take the one formulated for sensitive skin, it is light and does its job perfectly. Don't use the ones meant for acne prone skin, they can be too drying for dry skin. Also, use a non-fragranced body lotions.
Over washing can be suicidal: Washing face more than twice can drain off natural oils and moisture from the skin. Use a cleanser in the morning and just water in the evening to remove dirt. This makes your skin clean and it doesn't lose anything.
Protect your skin from environmental factors: In a cold weather, use scarf to protect your skin from the winds and in the hot weather, use hats and a non-comedogenic sunscreen. Both conditions are capable of drying up the skin.
Pick the right treatment: Though oily skin has more options available for curing acne, dry skin isn't left too behind. Pick an acne treatment carefully (read the acne treatment reviews), it should be less drying than others. Never overuse any product, just use the right amount as directed. Always apply acne medication after applying a moisturizer. This way the treatment won't make your skin dry or irritated.
Home remedies for acne on dry skin
You can try home remedies for treating acne. They are natural and safe. Check some of them below:
Potato
Potatoes contain Vitamin C, the same essential vitamin which is needed for producing collagen. It cures the acne damaged tissues. The tuber has Vitamin B which helps in reviving the skin and niacin lightens the skin.
Tomatoes
The acid content present in tomatoes help in drying up the acne. It is a rich source of Vitamin A, C and K found in most of the over-the-counter lotions and creams. Use the juice or you can also mash it up to use as face pack.
Garlic
Garlic is laden with zinc, calcium, sulphur and alicin. All these have antibiotic properties. Crush a clove of garlic and add some water. Make a paste and apply this on the spot. Let it remain there and rinse it off after a couple of hours.
Lemon juice
It is acidic in nature which is useful in drying up the acne. Apply the juice on the spot with the help of a cotton ball and then wash it after some time.
These are some of the ways in which you can treat dry skin with acne. Try them!