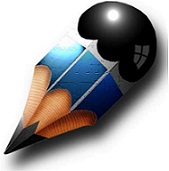 Acne is a skin condition that has distressed people for long and is notorious for leaving scars. We all know why it occurs Most are under the impression that acne is incurable because of the severity and their persistence in some cases. But with right treatment and proper care you can cure Acne. Dermology Acne Treatment offers finest treatment to alleviate your skin from acne.
Dermology Acne Treatment Review: How Good It Is?
Dermology acne cream has natural ingredients that fights toxins and clears the skin from the roots. The effects become evident in few weeks. Being essentially natural you'll find no side effects occurring after you use it. One of the key ingredients in this cream is Resveratrol. It is a natural anti-oxidant, which means it serves as a protective shield against free radicals. This helps in warding off inflammations and breakouts. Besides, antioxidants are good for skin because of their ability to inhibit external toxins from penetrating into skin's dermis. Here 5 reasons why your should use Dermology Acne Treatment
It has been specifically designed for those suffering from mild to moderate acne – facial or body.
It is suitable for people of all skin type, including sensitive.
It eliminates pimples, spots, pus, redness, blackheads and whiteheads the best way.
It is a quick, and more importantly an effective cure for acne. Dermology acne cream gets your skin clear week after week.
Altogether, Dermology Acne Treatment proves to be a good system that manages your skin efficiently.
The Only Likely Drawback You May Find
Acne, as mentioned earlier can become quite persistent and might take time to heal. There is no quick solution to get rid of them. Dermology acne cream has a unique formulation that helps to zaps the acne, but even this takes time. You will have to be regular with the use and give this treatment a good time to act. More than getting visible symptoms of acne cured, Dermology Acne Cream gets to the roots and heals your skin from inside.