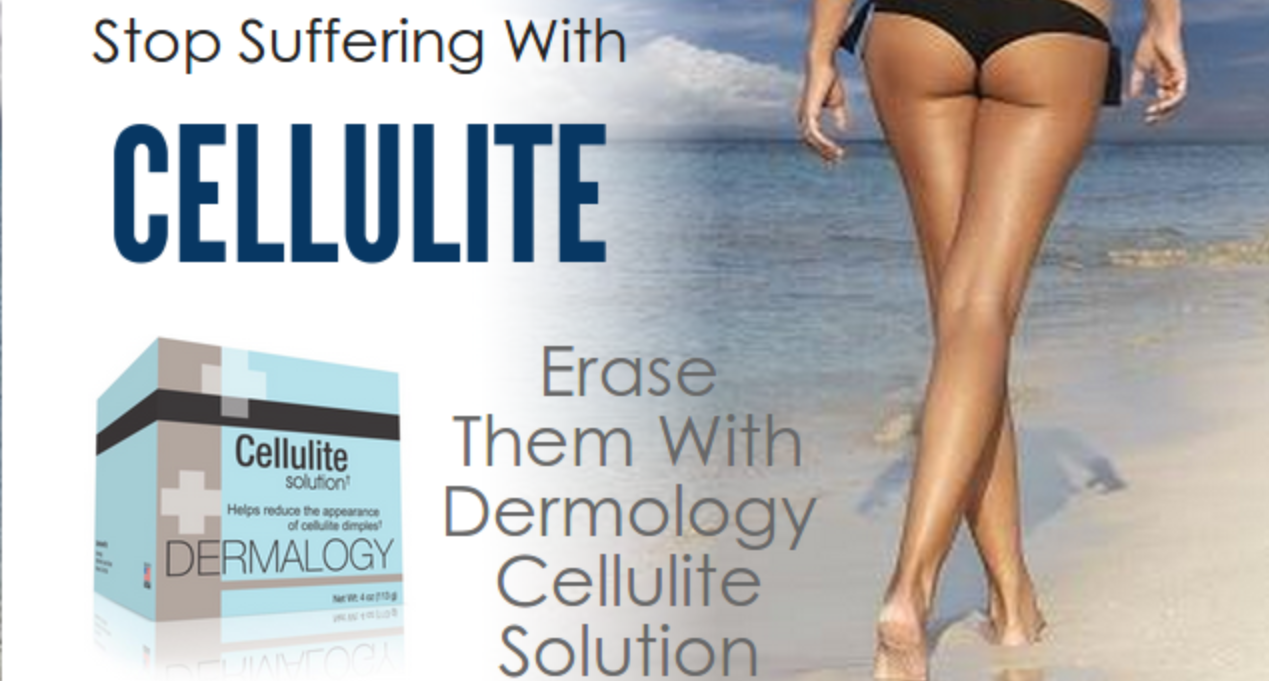 Does dermology cellulite solution work? This is a question which every woman suffering from cellulite would ask. After getting number of cellulite reduction treatments, using a new product make you think twice. To know if it really works for you or not, I would like you pay more attention to its composition. What is in it would certainly help you decide if this product work or not?
Dermology Cellulite Solution moisturizes the skin and, helps draw out excess liquids that gets trapped under the dermis. This in turn, makes the adipose cells that comprise cellulite smaller and less noticeable. It also tones and moisturize the skin so as to achieve an overall improvement in the appearance of cellulite.
Dermology Cellulite Solution Ingredients
If, you are still in dilemma if dermology cellulite solution work or not, we shall clear your doubts by introducing you to its ingredients and explaining how it works. Dermology cellulite solution ingredients are 100% natural and gives you a firm skin tone. Moreover, these natural ingredients in Dermology cellulite solution are totally safe for any skin type:
Aloe Vera: Aloe vera has been used by cosmetic and medicine industries for its soothing, moisturizing and healing properties. Therefore, it is used in Dermology cellulite cream to sooth and moisturize the skin along with combating any inflammation.
Caffeine: one of the main ingredients of the cream, caffeine is known for detoxifying your body. It is used in cellulite solution cream to widen your blood vessels which drains away excess fluid under your skin. It also stimulates the process of lipolysis( breakdown of lipids and involves hydrolysis of triglycerides into glycerol and free fatty acids) thereby reducing the appearance of cellulite.
Retinol: the essential ingredient of any beauty product, Retinol or Reitnal A is a derivative of Vitamin A helps repair damaged skin and increase the skin elasticity.
Bladderwrack Extract: It is a form of Kelp that has been used for medicinal properties for centuries. It is used in treatment for obesity and cellulite by improving flood flow under the skin. The high iodine content of the herb stimulates thyroid function which boosts metabolism, thereby reducing fats.
Licorice Root: Licorice root makes the skin strong and reduce the fat deposits underneath the skin.
How dermology cellulite solution Works?
The active ingredients contained in dermology cellulite solution cream work in synergy to give your skin a smoother look. Caffeine present in it effectively drains out the intracellular and extracellular water. Water retention makes adipose cells swollen and distended, making them more noticeable.
One thing to note is, none of the ingredients present in Dermology will not eliminate your cellulite entirely. But, dermology cellulite solution ingredients are quite effective and natural which can considerably improve the skin's appearance, making it look healthier, smoother and firmer.
If it will work for you or no? It is important to note that dermology products has received excellent reviews from its users. Those who have used it agree to the fact that dermology cellulite cream does work, but the degree of cellulite reduction varies from person to person. It gives you quite satisfactory results.
Follow up dermology cellulite solution diet to see the effective results on appearance of cellulite.