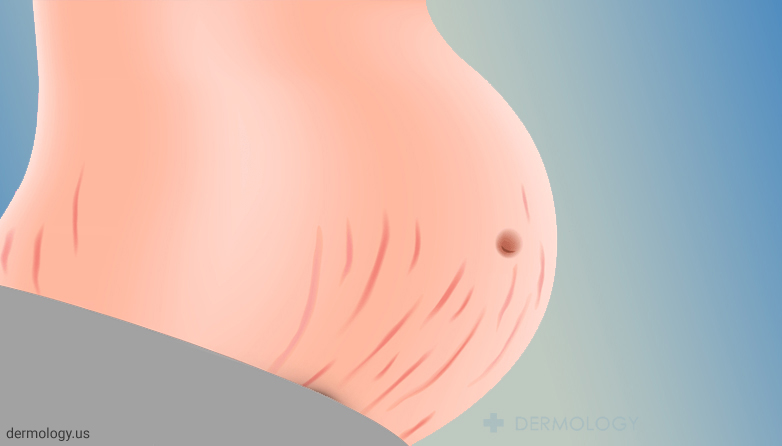 Stretch marks are a usual worry during pregnancy. Here's a guide to preventing pregnancy stretch marks, plus tips for getting rid of stretch marks after giving birth if you ever have them. Stretch marks occur in nine out of ten pregnancies, and they usually begin in the sixth or seventh month. These pinkish streaks occur around stomachs, breasts, or hips.
The reason being is the collagen and elastin stretch and snaps during pregnancy due to weight gain. The best bet of reducing the appearance of stretch marks when they're new. Once scars fade to white, they're challenging to treat.
If you have a family history of stretch marks, you're more likely to get them too. While there's no guaranteed way to prevent stretch marks, these tips can help them to a minimum during your pregnancy.
How To Avoid Getting Stretch Marks In Your First Trimester
Once that you are expecting, start moisturizing the areas where stretch marks are most likely to occur like your stomach, lower back, breasts, and hips. Stretch marks happen when the fibers just underneath the skin's surface break apart due to the pressure of rapid weight gain. A good moisturizer helps support the skin's elasticity, making it less prone to tear when your body starts growing.
In the morning, apply on a rich cream that gives lasting hydration. You could opt for natural products like coconut oil, shea butter, or creams that consist of vitamin E. Another right way to defend your skin is to manage your weight gain during this trimester. Keep an eye on your weight. Gaining a healthy amount of pregnancy weight may help keep pregnancy stretch marks to a minimum since this prevents your skin from overstretching.
Preventing pregnancy Stretch Marks In Your Second Trimester
If despite your best efforts if you start seeing stretch marks, take comfort in knowing that you still have a good chance of reducing their appearance when they're fresh. Once scars fade to white, they're tough to treat.
Use a good stretch mark cream available in the market. Ensure that you have to be regular about applying it daily, and it may take up to thirty days to see an improvement. 
Preventing pregnancy Stretch Marks After The Baby Arrives
Scars are more prominent on soft skin, so now's the time to include a firming serum into your routine. We recommend creams which are safe to use while breastfeeding and consists of a naturally derived ingredient called Centella Asiatica, which gives a skin-tightening effect.
After delivery, stretch marks usually fade and may be hardly noticeable over time. But if you're still troubled with the way they look, a dermatologist might be suitable to help. If you need to cover stretch marks, try appealing self-tanner, since stretch marks are much more noticeable on pale skin.
Finally: Our Conclusion On Pregnancy Stretch Marks
We recommend going for natural treatments when you are choosing your cream. Especially with a baby, you do not want to try risking anything new. When you buy a new cream, apply it on a patch of your skin to check if your skin gets any reactions to its ingredients. 
If these treatments aren't doing the trick to improve your stretch marks, going for a series of pulsed dye laser treatments. Although costly, It is a safe option even while you're breastfeeding.
Our advice: Embrace them! Pregnancy stretch marks show up in areas most people don't see. So, enjoy your motherhood.