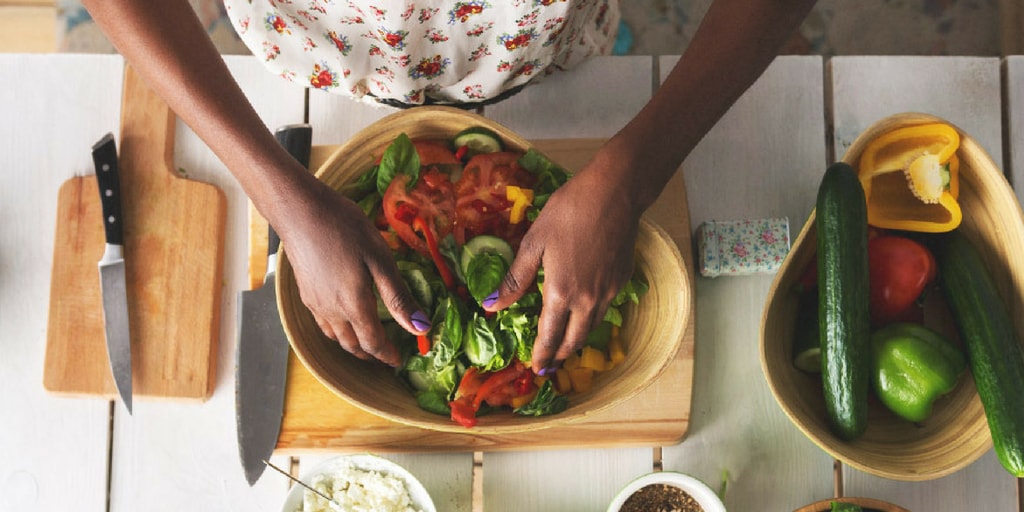 Acne is the issue faced by majority of the people and there are many ways to get rid of it. There are many foods that fight acne and good for the body too. Foods like almonds, watermelon, green tea and many more are very healthy for the skin.
Check out the infographic below by "LAURENCONRAD" to have a brief idea about the food to have during acne.
Below Are Few Points to Keep in Mind:
Antioxidant filled foods: It's no surprise that antioxidant foods are great for your health, but they also give your skin an extra dose of goodness too. Antioxidant rich foods like cherries, berries, green tea and spinach attack free radicals in your body that cause skin damage and breakouts. Eating a handful of berries or a spinach salad is a yummy way to add antioxidants into your daily food routine.
Foods rich in selenium: Brazil nuts, almonds, onion, garlic, and whole grains are all sources of selenium, which is also a powerful antioxidant. These foods help preserve your skin's elasticity and reduce inflammation. Just eating a handful of almonds a day is an easy way to up your selenium intake.
Foods rich in vitamin C: Melons, oranges, tomatoes, and strawberries all boost your immune system and strengthen your cell walls. These foods will help protect your skin from acne scarring and activate healing powers to amend damaged or irritated skin.
By following this list of foods you can definitely get rid and reduce acne scars. I have tried these food and seen a great difference in my skin and my health.