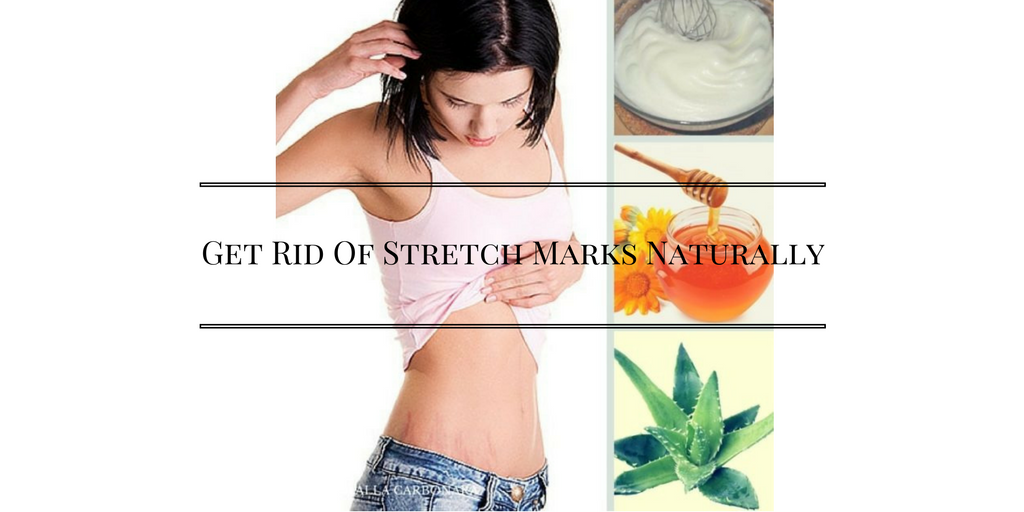 Stretch marks are visible awful lines on the skin surface, with an off-color hue. Stretch marks are mainly seen on abdominal, but can also occur over the thighs, upper arms and buttocks.  Pregnancy, sudden gain or loss in weight, rapid growth, heredity factors, stress and changes in physical conditions are reasons behind stretch marks. Luckily, there are natural ways to reduce the appearance of stretch marks as shown in infographic given below by best stretch mark removal cream.


Aloe Vera:
Aloe vera, which is used in the treatment of a number of skin problems such as wrinkles, age spots, dark spots, fine lines and pimples, can also be used to get rid of stretch marks. There are a couple of ways to apply it.
You can directly rub aloe vera gel on the affected skin area, leave it on for 15 minutes and then rinse the skin with lukewarm water.
Another option is to make a mixture with one-fourth cup of aloe vera gel, oil from 10 vitamin E capsules and oil from five vitamin A capsules. Rub this mixture onto the skin until fully absorbed. Repeat this process daily.
Sugar:
Natural white sugar is one of the best natural remedies to get rid of stretch marks. You can use the sugar to exfoliate your skin.
Mix a tablespoon of raw sugar with some almond oil and a few drops of lemon juice. Mix it well and apply it on the stretch marks and other skin areas.
Gently rub the mixture on the skin for a few minutes every day.
Do this at least for a month or so and watch your stretch marks become lighter.
You can also go for reliable and less time consuming ways to treat stretch mark scars such as cream or gel.