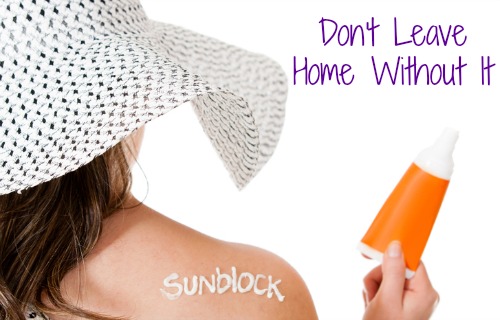 The month of May is dedicated to the skincare and is considered as skin cancer awareness month. But, in the middle of this skin cancer awareness month, we have 'Don't Fry Day,' which is celebrated on a Friday before Memorial day, for encouraging sun safety awareness. The National Council on Skin Cancer Prevention, to help reduce rising rates of skin cancer from overexposure to the ultraviolet (UV) rays of the sun has designated the Friday before Memorial Day as "Don't Fry Day."
To encourage sun safety awareness and to remind everyone to protect their skin from the sun, this day is celebrated. And, because, you cannot protect your skin with just a single step, follow the following tips to save yourself.
Don't Burn or Tan
As summers approach, there is this craving in most women about getting tanned. For which, these women may choose to burn themselves in sun for days or opt for tanning beds. Skin Cancer is at its peak in America, the American Cancer Society estimated more than 73,870 new cases of most serious form of skin cancer, this year alone. So, give a second thought to your tanning routine.
365 days sunscreen protection
Now I can't blab anymore about using sunscreen around the year on your face, neck, arms or any exposed part of your skin. An SPF 30 protects the skin only 4% from the sun rays. And as you go up in number, the percentage lowers. The SPF number is not the matter of concern, but how generously you apply it. Most people apply only 1/3 or ½ the recommended dose of sunscreen. A little dab won't help. Apply thick coat to your face, neck, ears, tops in the morning as you step out for an important work against the UV rays given off from the sun.
Wear sun protective clothing/hat/sunglasses
Many Hollywood actresses wear sun protective clothing to protect her skin from the harsh summer sun. Under the harsh sun opt for wide-brimmed hat to protect your face as much as you can from UVA rays. Or a large framed sunglasses which covers most of your face would work to quite an extent. But, if you want to save yourself from the UVA and UVB rays, both will work better together.
Seek Shade 
Whenever get the opportunity, always walk on the shady side of the street. No shade? Carry a sun umbrella to have some shade under harsh sun.
Apply Mineral powder throughout the day
See, I know with all the make-up on, it is not possible to apply sunscreen every 2 hours. Don't worry, mineral powders are all the rage these days, and have a natural sunblock in them. Dust it through your day on the face as direct sunlight and natural oil produced by your skin can degrade protection. You can also apply it to your hands, as all the day routine can wash off the sunscreen from your hands.
Get Extra Vitamin D through Diet and supplements
We know, sun is one of the major sources of vitamin D, and since sun is also the major source of UVA and UVB rays, it becomes quite difficult to get optimum vitamin D. It is recommended that one should obtain vitamin D from his diet– food rich in vitamin D, or dietary supplements. Obtaining vitamin D from sun or tanning beds increases your risk of skin cancer, so one must restrain from it.
So, don't fry this don't fry day or any other day of the year. Be safe, be healthy.