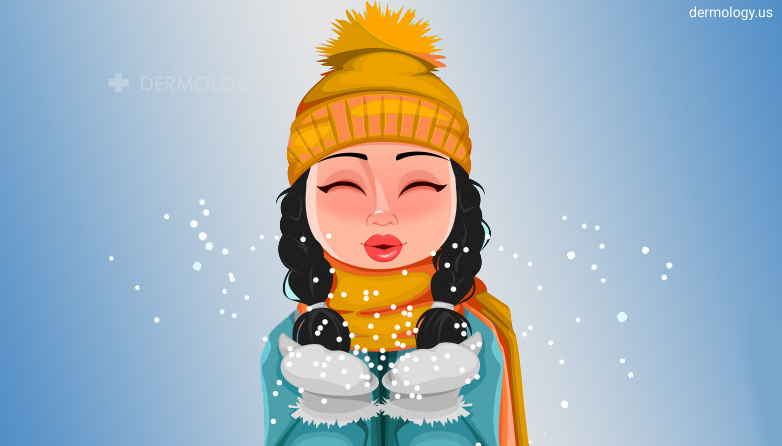 Winters are beautiful. The chill, the snow, and the glorious mountains covered up with ice looking like the icing on the cake. Contrary, winters are not as gentle as it looks on your skin. Winters usually steal the glow from your face and make you look dull. So, when the temperature dips, you know it is time to use these remedies to get back the glow and fairness. Remember these are just remedies we recommend and not medical advice.
1. Cleaning Routine Of Your Face
We know it is hard to wash your face and follow a strict routine on those chilly days, but cleaning is vital no matter what the season is. Scrub your skin gently and remove the dead cells at least twice a week. Use a good toner. Our skin secretes more oil to adjust the climate, so if you got oily skin, do not skip your toner. End it by moisturizing your skin with good cold cream or virgin coconut oil. This is the best skin care routine for your skin.
2. Face Packs That Suits You The Best
Take out some time from your schedule and make a quick homemade face pack. You can use any ingredients suiting your skin type ranging from bananas, yogurt, rosewater, honey, oats, and the list goes on. Always try on a patch of skin to ensure the products you chose to suit your skin well. Face packs are your best bet in winter. If you are lazy, then buy a good face pack from a store. There are plenty to choose from.
3. Skin Hydration Is Vital
Unless you give yourself enough dose of water, you cannot achieve the glow you crave for. We cannot stress enough on how much water your body needs daily. Winters dehydrate your skin and steal away your light. To retain it, drink a minimum of eight to ten glasses of water. No, the sun is not out, but still, you need protection. You can use a light sunscreen when going out.
4. Right Temperature Of Water
Even though the weather out temps you to dip your body in hot water, do not soak in. Hot water dries your skin further. You can opt for lukewarm water instead.
5. Eat Right For A Great Skin
Eat a balanced diet with a lot of green and other colors. Avoid those extra cheesy meals and fried food as it asks your body to do some extra work on breaking down. A proper diet is a key not only to the good and glowing skin but also to a great health.
Besides these skin care tips, it is also crucial to maintain a good routine. Sleeping for six to eight hours, living a happy life and doing some exercises plays a vital role in your health which in turn glows your skin as well. Avoid a lot of makeup. These days you get easy access to organic and natural makeup. Use them when needed. So now that you know, some best remedies say goodbye to dry and dull skin this winter.