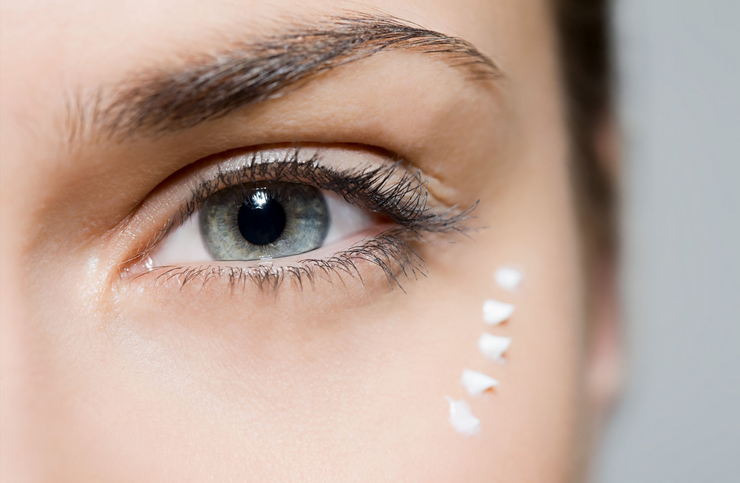 There would hardly be any woman who does not want to look young, attractive and beautiful throughout her life. However, one thing you must remember is that as you grow old, your skin also starts to show the signs of aging like wrinkle, frown lines, crow's feet, dark circles etc. that certainly cannot be fixed by a concealer. To maintain that precious youthful glow, you must take preventive measures in your late 20s to mid-30s, when you enter the stage of pre-aging. You should start making use of an effective anti-aging cream in these formative years to look young and gorgeous.
Claims of Anti Aging Creams
Many over the counter anti-aging creams and lotions claim to reduce wrinkle, minimize the aging signs, and prevent sun damage on the skin within few weeks or even days. But, do these products really work? When dermatologists were asked this question, they explained that it depends completely on their composition or ingredients and the period of usage. Moreover, these products are laboratory tested for their safety and not for their effectiveness.
Advanced Ingredients of Anti Aging Creams
Retinol: This is a compound of vitamin A which acts as an antioxidant to neutralize free radicals as well as the unstable oxygen that can lead to wrinkles on the skin. It also enhances the production of collagen that is required to reduce aging signs. This ingredient helps in maintaining the health of the skin.
Vitamin E: Vitamin E is required in the building of cells, while also providing them strength. It also protects the cell membranes from getting oxidised and prevents the skin collagen from being disrupted.
Vitamin C: This again works an antioxidant protecting skin from sun damage. It boosts collagen production especially the dermal collagen that helps reducing wrinkles. Vitamin C helps in minimizing skin discoloration, enhances the process of skin repair and also helps the skin to withstand sunlight.
Niacinamide: This is a component of Vitamin B3 and helps to boost the production of ceramide and fatty acid levels in the skin. It also prevents the loss of moisture from the skin and also lightens skin discoloration. It is also known to improve the elasticity of skin.
Hydroxy acids: Alpha, beta and poly- hydroxyl acids are considered to be exfoliants and are therefore included in most skin aging creams. This helps in removing the old and dead cells of the skin and promotes the growth of new and evenly toned skin.
Tea extracts: Extracts from tea, especially green, oolang and black tea are also included in many anti aging creams because of their antioxidant and anti-inflammatory properties.
Do these Creams Justify their Expensive Price?
Not all expensive anti aging creams deliver promising and effective results. However, the advanced ingredients and unique formulation used in the anti aging products of today are well efficient and provide effective results. These advanced ingredients used in the anti aging creams are quite expensive making the overall product pricey. You can check the Comparison of anti-aging creams that go easy on your pocket.