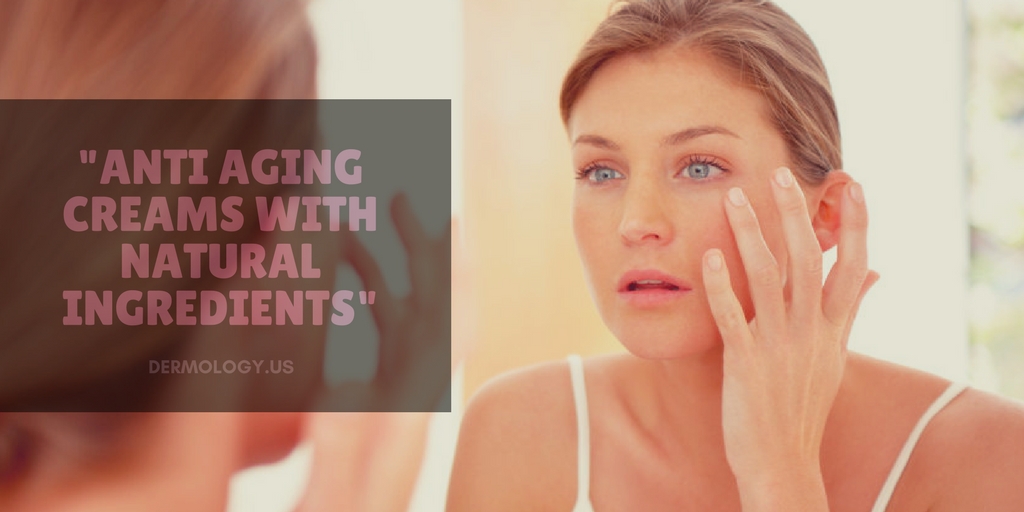 Anti-aging creams are big on thoughts, big on needs and big on demand as well. This demand may be blown out of content by some, but this is one aspect that requires one to pay attention to details. With detail, I mean the ingredients present in it. You must pick up the ones that contain some bliss from nature so that your skin is not left at the behest of harmful chemicals that do more harm than good. I know its difficult, therefore, I have selected the best anti aging creams with natural ingredients in them. Take a gander and pick the one that will suit your skin and provide it with the nourishment it has been seeking.
1. Estee Lauder Revitalizing Supreme Global Anti-Aging Creme
This cream is specially formulated for the fair European skin. It has got no UV filter in it because that is not deemed a necessity for the European skin. With an aim to make daily skin care routine simple, it is enriched with natural ingredients such as black bamboo extract (rich source of silica), narcissus tazetta bulb extract (slow cell proliferation), caffeine, ergothionein, glycerin, sucrose, sorbitol. A user claims, "This cream has made my skin supple and well hydrated. My skin has got a healthy glow from within. I don't have many lines or wrinkles, but I have some fine lines on my forehead, which looks smoother now."
2. Dermology anti aging cream
A user says," Dermology is flawless under makeup. My skin feels moisturized, tightened, and with a smooth, youthful appearance". This review says a lot about Dermology anti aging solution. It is a complete anti-aging solution that can take away years from your aging skin in a record time, something you could have only dreams of hitherto. The combination of modern science and natural ingredients has made this product one of the best to look out for. The natural additions in this wonderful anti aging solution are phytoceramides, argireline, apricot kernel oil, Helianthus Annuus (sunflower) seed oil, Oenothera Biennis Flower extract, Leontopodium Alpinum flower extract, Olea Europaea (Olive) fruit oil, Shea Butter. Phytoceramides can enter as deep as four layers of skin and mimic lipid action to plump up the skin, retains moisture and fades off wrinkles. Argirelin mimics action of a protein and controls muscle movement thus stopping wrinkles from forming.
3. Biotherm Skin Best
Skin best by Biotherm is made keeping in mind needs of a busy woman. It is for the age group 30 to 40. The goodness of natural ingredients make it one of the best anti-aging creams in the market. These illustrious ingredients are Spirulina and antioxidant astaxanthin. Spirulina is a blue green algae, a skin savior because of its ability to enhance metabolism of the skin. Astaxanthin makes skin more even. What makes this product worthy is the absence of paraben in it making it even more reliable. A customer in her review has claimed that her skin has become more even after using Biotherm Skin Best for 4 months. Not only that it has lightened and brightened it up..
4. Olay Regenerist Luminous Tone Perfecting
"It is one of the best anti-aging creams available, just perfect to reduce fine lines, wrinkles and age spots. I will buy another bottle as my signs have reduced considerably within a few weeks", a user has happily shared her thoughts. This is an anti-aging face cream which targets age spots like none. What has made this as one of the best anti-aging creams is the presence of clinically proven and effective natural ingredients. These natural additives include an enormous list: glycerin and aloe (moisturizers); niacinamide and acetyl glucosamine (anti-agers, skin brighteners); panthenol, vitamin E and green tea extract (antioxidants); penta-peptide pal-KTTKS (skin smoother).
5. Murad Essential-C Daily Renewal Complex
An innovative anti-aging product that claims reduction in the appearance of fine lines by 17% is a combination of anti-oxidants, hydrators and anti-inflammatories. The list of natural ingredients in Murad Essential-C Daily Renewal Complex cream are cyclomethicone, retinol, bisabolol, allantoin, rice amino acids, beta-carotene, ranunculus ficaria extract, glycine, vegetable oil (olus), limonene, carthamus tinctorius (safflower) seed. A user felt a sea of change in her skin complexion after using this product. According to her, it makes skin smooth and healthy as it covers up all the pores. She even tried it on her burns and felt great relief.
6. Revitol Anti Aging Cream
A user was so happy with Revitol anti-aging cream that she has decided to buy another bottle and has recommended it to her friends as well. As against other creams she had used this one didn't make her skin become dry and was light as well. These results have been made possible by the experts at Revitol by adding some really skin benefiting natural ingredients such as Hydrolyzed Wheat Gluten and Ceratonia siliqua, Edelweis Extract, Shea Butter, Evening Primerose Oil, Macrocystis pyrifera (kelp), Squalene, Allantoin and Glycerin. The main ingredient Hydrolyzed Wheat Gluten is well known for its moisturizing abilities. Hydrolyzed Wheat Gluten when combined with Ceratonia siliqua works to make skin taut.
7. Skinceuticals Retinol 1.0
For a skin, that has been damaged by sun, this anti-aging cream cream is just perfect. With a high concentration of retinol, it is capable of delivering promises such as reduction in the appearance of fine lines, wrinkles, and age spots from both internal and external environment. It suits all skin types. A customer has claimed that Skinceuticals Retinol has made her skin soft and smooth and has also reduced the brown spots. The key natural ingredients are retinol and bisabolol. Retinol is a clinically tested ingredient and is used in the making of the best anti aging creams due to to its ability to reduce wrinkles and re-build skin. Bisabolol has anti-inflammatory properties.
8. La Prairie Cellular Swiss Eye Crystal
"A combination of biotechnology and nature suits my skin texture totally. It suited my sensitive and has eased out my problems", exclaimed an elated customer when asked about her newfound youthful glow. The cream has an advanced formula for defying aging issues of the skin. It is a lightweight cream that helps to fade off dark circles, puffiness, dryness and lines quickly. It has been proved more beneficial for the dry skin. Most of the ingredients used in this are stem cell DNA derived from plants. These plants are grown on the Swiss Alps. The addition of such natural ingredients proves why we have included it in our list of best anti-aging creams.
9. Korres Materia Herba Anti Aging Cream for Oily and Combination Skin
It is a clinically tested cream which is certified as an organic Cosmetic by Ecocert. The cream is bestowed with natural ingredients such as natural vitamin E, and antioxidant-rich buddlei, hyssopus, and plantago extracts. This anti-aging cream protects from UV rays, enhances skin's elasticity, improves at cellular levels and hydrates too. It is free of hazardous ingredients such as parabens, sulfates, synthetic dyes, phthalates and petro chemicals. A user claims to have experienced reduction in the signs of aging considerably with this cream and would now remain loyal to it forever.
10. Lifecellskin anti aging cream
A user who was battling aging issues used  anti-aging cream after being left with disappointment from all quarters. The all-in-one formula incorporated in the formulation of Lifecellskin anti-aging cream made this possible. It stands out with its formulation that is illustrated with some really effective and clinically tested ingredients such as Dithiolane-3-Pentanic Acid Anti-Inflammatory & Anti-Oxidant (D3PA), Acetyl Hexapeptide-3 (Argireline), Deanol, Ubiquinone and Ascorbyl Palmitate.
P.S.:- I have tried to incorporate the best anti aging creams with natural ingredients suitable for all types of skin. Hope you receive benefit from this article.