Sale!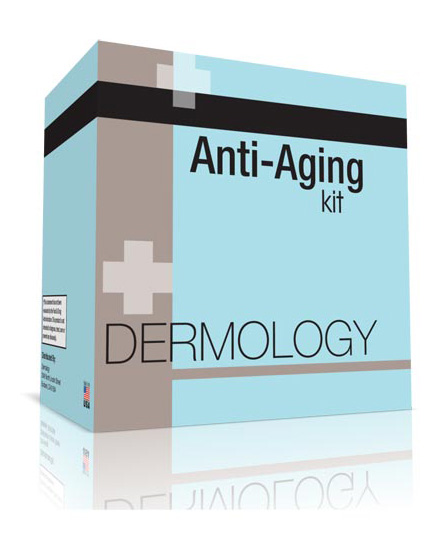 Dermology Anti Aging Cream & Serum
One must start anti aging treatment early in life to tap the signs in their nascent stage and slow down the whole process. Dermology anti aging cream reviews too back this and promote this cream as one of the best to preserve one's youthfulness. It contains three magical ingredients:
Hyaluronic acid – a skin tightener
Argireline – Muscle relaxer
Matrixyl – collagen booster
Product Description
Dermology Anti Aging Serum fights skin aging and leaves skin looking radiant. Use Dermology Anti Aging Cream because it:-
Protects skin from harmful elements.
Is safe and effective treatment for skin aging
Dermology Anti Aging Cream gets you long lasting results.
Helps skin retain a youthful look.
Anti Aging Cream efficiently handles uneven skin tone, and blemishes.
What makes Dermology Anti Aging Cream/Serum work?
Moisturizing agents, eliminating fine lines and wrinkles.
Strong antioxidants remove dead skin cells, toxins and other impurities.
Hyaluronic acid helps in skin tightening
Argireline reduces facial muscle tension.
Matrixyl encourages growth of collagen.
Resveratrol a polyphenol and an anti cancer agent has inhibiting effects on both cellular and molecular levels.
The Dermology cream can be used easily. Apply a small amount on your face, massage and leave it to dry. Do this twice a day. Do not apply it around the eye area. The results can be seen in as less as in 30 days. A painless treatment for the ugly lines developing. Forget botox and other cosmetic treatments for wrinkle repair, pick Dermology anti aging cream today. If your skin is sensitive, use it only after consulting your doctor.
Standard Shipping $6.95
Rush (1-3 days) $6.95