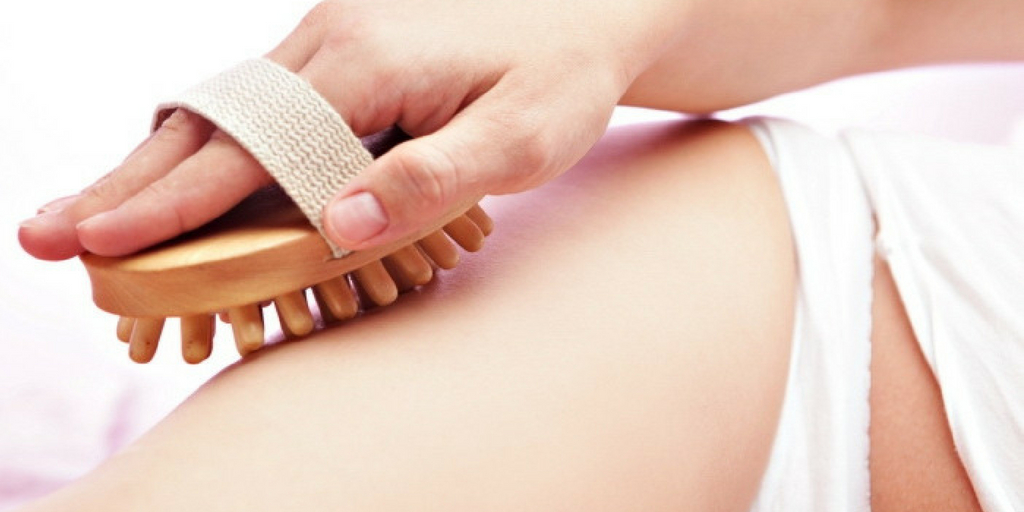 The best way to get rid of cellulite naturally from your body is by doing exercises and healthy and fit life. Cellulite is a condition in which the skin becomes dimpled and wrinkly looking. It can appear on the thighs, legs, arms, and buttocks. Some causes of cellulite include the amount of body fat present, age, genetics and poor diet. Cellulite is fat deposits under the skin. Squats can help reduce cellulite when they are included as a part of an overall fitness and nutrition program, but by themselves, they won't be enough to eliminate cellulite. The best way to reduce cellulite is through diet and muscle toning.
Check out the infographic below to know more about the proper ways to get rid of cellulite naturally.
Below are the few tips that help to reduce cellulite:
Dry brushing improves circulation and helps skin get rid of toxins,
reducing the appearance of cellulite.
Hydrating body keeps your skin cells looking fresh and renewed, which can reduce the appearance of cellulite.
A diet filled with healthy fruits and vegetables will help keep weight down, reducing the appearance of cellulite.
Cellulite creams are helpful in giving the appearance of taut skin by removing the hydration from the surface from the fat cells of the body.
A good diet will improve skin conditions and help to reduce cellulite. Diet with a lot of raw vegetables and fresh fruits include lean proteins, healthy fats, and whole grains diet are helping to reduce cellulite