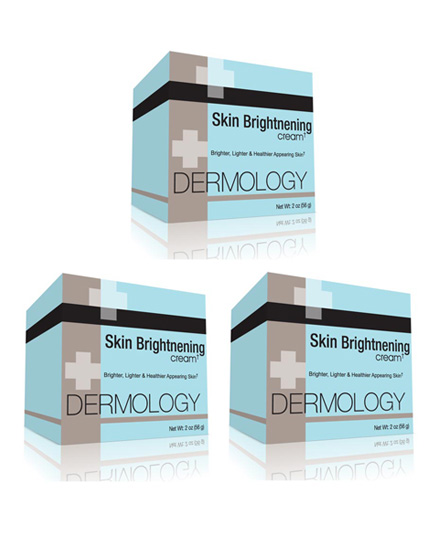 Dermology Skin Brightening Cream – 3 Month Pack
Dermology Skin Brightening Cream is a totally natural and non- toxic way to brighten your skin. This cream is effective in removing liver spots, blemishes, pimple marks or pigmentation and replace it with a healthy glow. Considered as the safest skin brightening cream, Dermology Skin Brightening Cream is available in 3 months cost effective package as well.
Product Description
A fairer brighter skin is a wish that everyone makes secretly. Dermology skin brightener skin brightening cream is capable of fulfilling all without any side effects. Nothing can beat the fruits that only Dermology skin brightener can bore – it fosters an even toned skin by rejuvenating the cells. This implies that you won't have to slather your skin with loads of cosmetics that don't let your skin breathe otherwise. Just apply a small amount on your face and see the magic it creates in no time. After using the cream for a longer period, you will notice a flawless, radiant skin. Buy a 3 months supply of the Dermology skin brightener cream and add this effectual cream to your vanity today.
Offer Details:
Buy 2, Get 1 Free = 3 Month Supply. You Save $50
Shipping Details:
Rush Delivery (2-6 days) = $31.88
Standard Shipping (10 -14 days) $24.94