Sale!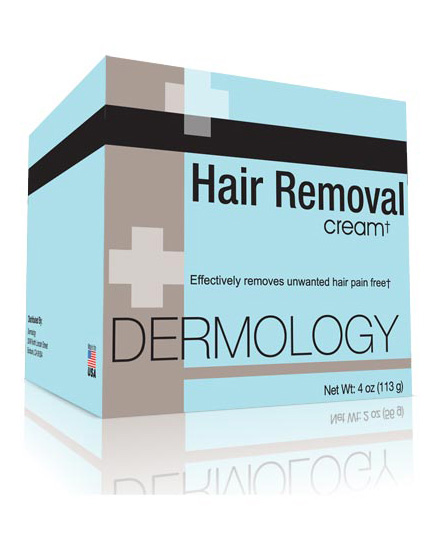 Dermology Hair Removal Cream-1 Month Supply
$49.95
Removing hair is a messy job but not with Dermology hair removal. The cream has an amazing formula to remove unwanted hair quickly and painlessly. Dermology hair removal cream reviews claim that it makes your skin beautiful and glowing like no other cream. Here's why you should use it.
It works for both men and women.
It can be usedsafely on any part of your body.
Removes hair from eyebrows, upper lips, and legs.
No razor burns, No Red Bumps!
Order your pack today!
Description
Dermology Hair Removal Cream removes unwanted hair from any part of the body without any side effects. There are no hassles, pain or inconvenience involved to get rid of unwanted body hair with this product.
Use Dermology Hair Removal To:
Reduces the rate of hair growth.
Perfect alternative to razor cuts and wax rashes
Improves skin texture and makes it smooth
Improves skin health and reduces appearance of discolored patches
Gives long-lasting results
What Makes Dermology Hair Removal Cream Work?
It contains the natural ingredient that nourishes skin.
Aloe Vera and honey in the cream keep skin radiant and glowing.
Removes hair closer to the root for smoothness that lasts up to twice as long as shaving.
Natural ingredients leave skin feeling moisturized.
It is easy to use.
Pick Dermology Hair Removal today to eliminate regular shaving, waxing and the use of tweezers.
Read Dermology Hair Removal Cream
Know More About How To Use Dermology Hair Removal Cream?
Free shipping is to the United States only!