Sale!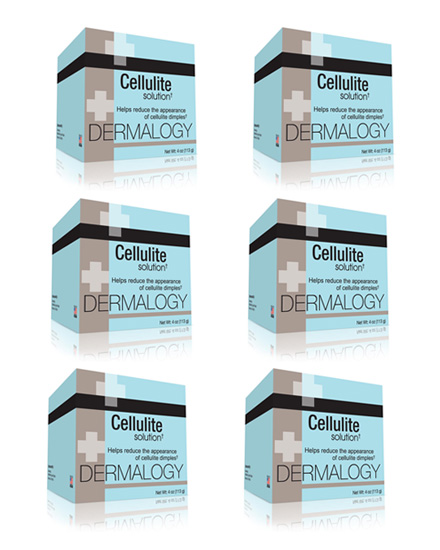 Dermology Cellulite Cream – 5 Month Supply
$234.55
Dermology cellulite solution price isn't much. The cellulite cream can be applied easily and will aid you in losing the dimples on your thighs, hips and arms. Constituents such as caffeine, ephedra, bladder work and retinol work diligently to make the skin smooth and toned. Buy your kit today.
Description
The cellulite solution from Dermology is odorless, leaves no residue, nor causes a tingling sensation or stickiness like other products do. A harmonious blend of natural and easily absorbing ingredients make Dermology cellulite cream the best remedy to reduce those ugly dimpling on the skin.
The extravagant list of ingredients is listed below:
Caffeine – Increases blood flow
Retinol A – It removes the dead skin cells and also boosts collagen production. Skin firming.
Bladderwrack extract – improves blood circulation.
Other Ingredients – licorice root, ginger and cinnamon. A combination of all these ingredients make the skin firm so that the fat lumps do not start showing up. The fat dimples will gradually move away.
How to use it?
Take a sufficient amount of Dermology cellulite cream solution and massage it down into the affected area. Allow it do seep down and do its work. The best part – it is now available in handy 5 month supply package. Order this effective solution for fast results.
Offer Details:
You Save $93.81
Shipping Details:
Standard Shipping Free
Rush Delivery = $6.95