Sale!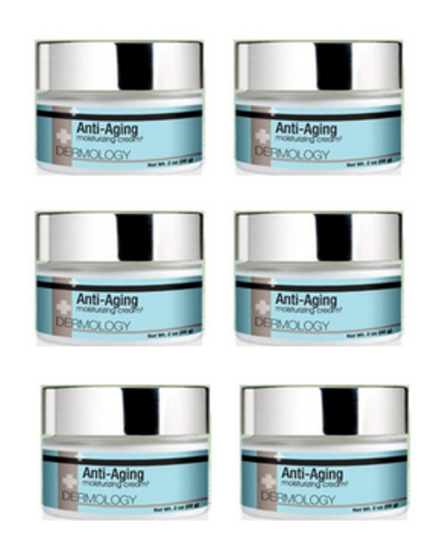 Dermology Anti Aging Solution – 5 Month Kit
$249.75
Dermology anti-aging solution eliminates all aging signs.
This anti aging solution by dermology makes skin firm and helps produce more collagen.
The anti-oxidants present in Dermology anti-aging cream help you get rid of dead skin cells and impurities.
It even smoothes the jagged surface of the skin while rejuvenating it.
Description
Dermology anti aging solution promises a youthful glow. It has a triple power formula which helps in cellular level moisture infusion, natural collagen production and diminishing wrinkles. This anti-aging treatment is more like a complete skin care system that is designed to make your skin soft and smooth. As a complete skin care system it:-
Eliminates the appearance of wrinkles and fine lines
Removes the appearance of unsightly 'crow's feet'
Improves skin's firmness and elasticity
Protects skin from future signs of aging
How does Dermology Anti Aging Solution work?
The composition of all-natural ingredients in anti aging solution from Dermology works wonders for fine lines and wrinkles. A blend of effective ingredients makes a skin complexion look healthier and more vibrant than ever. The active ingredients in this cream are extremely effective in combating all signs of aging and restoring the lost vitality of your skin.
Do I get any offer on the 5 month supply of Dermology anti aging solution?
Yes, you get a great offer on the 5 month supply of dermology anti aging cream.
You SAVE approx. $150
So don't wait, get the economical pack today. Tell your friends too!
Shipping Details:
Rush Delivery = $6.95
Standard Shipping Free