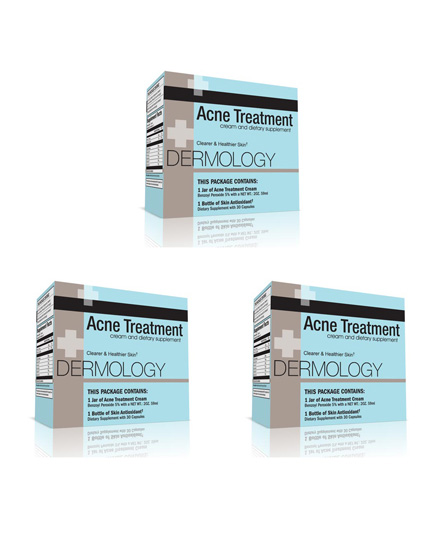 Dermology Acne Solution Kit – 3 Month Pack
Acne cream from Dermology is capable of addressing a lot of skin problems alone including pimples, blackheads, whiteheads and more. When you use dermology acne solution for a prolonged duration of time, your skin becomes blemish-free and beams with a natural glow.
Description
In place of hiding acne or their spots under piles of make-up, pick an easy solution and fade off the marks – an acne cream from Dermology. So, does Dermology acne cream really work? It does as it has all the potential ingredients to scavenge acne from within than just superficially. Dermology acne treatment ingredients include resveratrol, sandalwood, Vitamin E and pantothenic acid. These help inflammation to settle down, easing you of the discomfort and put a full stop to the bacterial growth. Dermology acne solution is the best acne cream. It is safe, effective and with no side-effects. It makes the skin clear off the acne marks. No need to suffocate your skin with layers of chemicals, purchase a three months pack and get rid of those acnes completely.